Shipping:
WitchDoctor's Billet Specialties offers a full range of shipping services through UPS, USPS, FedEx and other domestic/international air carriers. We offer a wide variety of delivery options from overnight to ground delivery. Contact Us for special services, availability, pricing and/or scheduling. All shipments come from Warren, Ohio, USA.
WE SHIP TO CANADA AND INTERNATIONALLY DAILY. Products usually arrive internationally within 7-10 business days via USPS or UPS. IMPORTANT NOTE: Shipments to Canadian customers may be subject to provincial taxes, local handling charges, import duties, and/or other fees. Witchdoctors has no control over whether or not a particular order will be subject to these fees. These fees, if charged, are the responsibility of the recipient.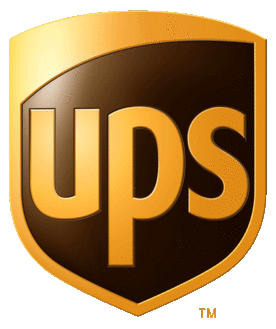 Product Availability
In Stock-
This status shows the exact number of parts on hand at our primary location and retail store.
These products normally ship within 1 business day
Available-
This status shows that the parts are available but may ship from one of our warehouses across the country.
These products normally ship within 1-3 business days
Expected-
This status indicates that part is out of stock and shows the estimated time that the part should be back in stock.
These products normally ship within 1 business day of becoming available
Permanently Out Of Stock-
This status indicates that the product is no longer available.
In some circumstances we may be able to special order the part. Call 330-856-6924 for more information.
How do I take advantage of FREE Shipping on orders over $99?
1. Place an order of $99 or above over the phone or by going online at Witchdoctors.com.
-Free Shipping is not valid if you used a coupon code which brings the total below $99.
-Shipping charges are not included in your order total.
2. Select a single U.S. address per order. (Excluding Alaska, and Hawaii)
3. Select "Free Shipping On Orders Over $99" as your shipping method.
4. Witchdoctors selects the best method of shipping for Free Shipping based on size, weight or destination. Small orders will usually be shipped via USPS and large orders will usually be shipped via UPS, FedEx or 3rd party carrier.
5. We'll send you your tracking number once the package is shipped.
6. Please note that your order may take up to 10 business days to arrive.
Orders containing ineligible items such as wheels, tires, exhaust, or any other products that are otherwise noted on the product page will be charged applicable shipping rates.

Shipping services marked with an asterisk (*) indicates FREE or FLAT RATE shipping which are shipped at the least expensive method available to WitchDoctor. US Shipping is usually 5 to 10 days. If you wish faster shipping please select a different option. .

Restrictions & Fine Print:
1. If your order is time sensitive or you need rush shipping choose an expedited shipping option or call us for assistance at 330-856-6924 9-5 EST.
2. Witchdoctors is not responsible for any shipping delays caused by the shipping carrier.
3. Modifying orders such as canceling items, combining orders, or changing your shipping address, shipping method, or preferences might affect your order's eligibility for the free shipping offer and you may be liable for other service charges.
4. Free shipping is limited to domestic US addresses in the lower 48 states which exclude Alaska and Hawaii.
5. Shipping fees will be re-applied if orders are modified and become below $99.00
6. Returned items are still subject to regular shipping fees. Should the returned items affect the dollar amount of the initial sales order; retroactive shipping fees will be ensued. These fees may be deducted from the refund amount unless otherwise stated.
7. Witchdoctors reserves the right to change, update, or discontinue the FREE shipping method at any time.
8. To save on our shipping cost, we will sometimes hold an order up to 5 days if an item is backordered.
9. Orders containing items such as wheels, tires, exhaust or other large oversize packages will be charged applicable UPS ground shipping rates.
10. Offer does not apply to orders shipping to Hawaii, Alaska, Puerto Rico, Canada, APO/FPO, Postal Office Box or any international orders.
Sales Tax Policy:
WitchDoctor's Billet Specialties only collects sales tax for orders shipping to the states of Ohio (OH) and California (CA). Any orders shipping to any location outside the states of Ohio and California are not subject to sales tax.
Return Policy:
You are responsible for fully inspecting all packages upon receipt.
Any problems (damaged goods, shortages or returns) must be reported within five days of receipt
Witchdoctors can be reached at 330-856-6924 M-F 9-5EST or email Customer Service.
Carrier Related Damages
Report any damages immediately to the carrier. Work with carrier to file a claim and pick up damaged carton with entire contents. (Do not ship directly back to Witchdoctors). After a claim has been filed, contact Witchdoctors for re-shipment. This must be within five days after receipt of the order.
Non Carrier Related Damages
Any goods received damaged in which you suspect is not carrier related should be reported to us within five days after receipt of the order. A copy of your invoice must be available when reported.
Shortages
Any shortages must be reported within five days of receipt of your order. A copy of your invoice must be available when reported.
Fitment Issues
If you have a fitment issue, please contact Witchdoctor's first. Any modified products or those that have been installed or used on the motorcycle are non-returnable.
Return Authorization
YOU MUST contact Witchdoctors for a RGA (Return Goods Authorization) form. Returns must be made within 30 days after receipt of your order. Please return items in original container and packing material. Returns after 30 days will NOT be accepted. A copy of the original invoice and the RGA form must be sent with the returned merchandise. Merchandise must be received complete in the original condition they were sent. There will be a 20% restocking charge for undamaged, resalable returned items.
Closeouts, Scratch & Dent and Display Items
All items purchased through our closeout, scratch and dent and display sections are NON RETURNABLE for any reason. These items are bought "As Is" with not warranty. Witchdoctors makes every effort to show or explain any defects that may be present. If you have a question please contact us before purchasing.
Electrical Items
Any and all electrical items are non returnable. This includes but not limited to fuel controllers, lighting, heated grips, LED light, signals, convertors and flashers.
Witchdoctors Branded Products Warranty
All Witchdoctors branded products carry a one year limited warranty. All chrome products carry a two year limited warranty.
Non-Witchdoctors Product Warranty
Non-Witchdoctors products carry each specific manufactures warranty. Contact Witchdoctors for more details.
Limitation Of Liability
In no event shall Witchdoctors be held liable for any direct, indirect, punitive, incidental or special consequential damages whatsoever arising out of or connected with the use or misuse of any its products.
Disclaimer:
While we take measures that our web site reflects accurate product information and pricing, sometimes an error can appear on the site. We are not responsible for misrepresentations or errors found on the site. Additionally, colors often vary depending on monitor settings and screen resolution, and may not always display accurately on your screen. WitchDoctor's Billet Specialties makes every effort to be sure that the listed information and pricing on our site is accurate. WitchDoctors Billet Specialties will not be held liable for any typographical errors or prices listed incorrectly.
Privacy Policy:
Please see our Privacy Policy
Miscellaneous
All transactions are conducted in US dollars